Episode 11: Isaac uses his father's "She's my sister" lie
(Genesis 26)
God tells Isaac to visit the land of the Philistines
26 1 There was a famine in the land, so God came to Isaac and said,
2 Don't go to Egypt. Dwell in the land I'll tell you about.

3 I'll be with you, bless you and your seed, give you lots of countries, and do what I told your father I'd do.

4 I'll multiply your seed like the stars of heaven, and all nations will be blessed by your seed..

5 I'll do all these things for you because your father obeyed me.
6 So Isaac went to Gerar.
Isaac tells Abimelech that Rebekah is his sister
7 When Isaac arrived in Gerar, some men asked him about his wife, and he said, "She's my sister." (He didn't say, "she's my wife", because he was afraid they'd kill him, since Rebekah was so beautiful.)
8 One day, Abimelech looked out his window and saw Isaac sporting with Rebekah.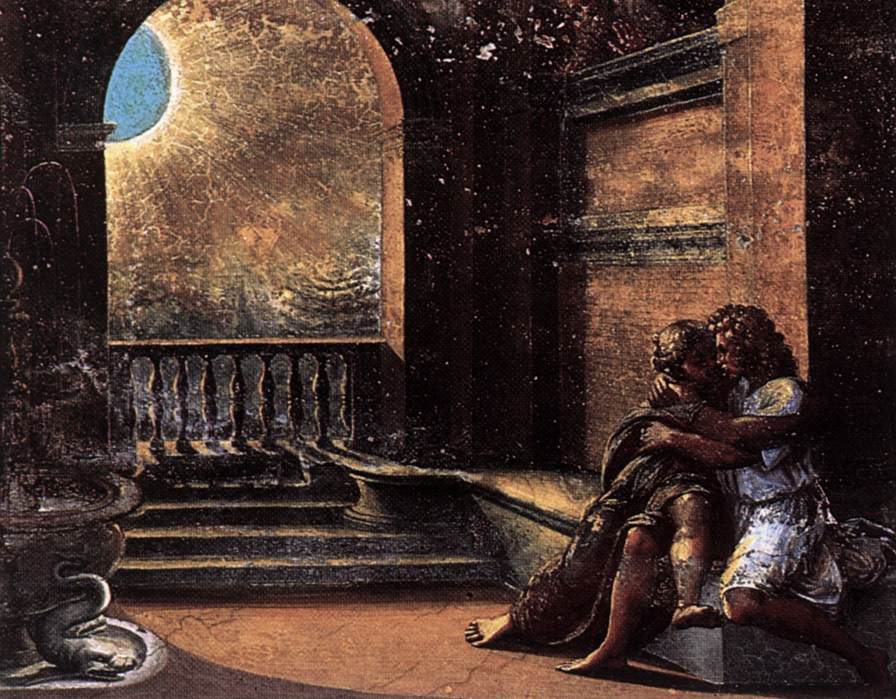 9 He called Isaac and said to him,
What have you done to us?

10 Someone might have had sex with your wife, which would have brought guilt on all of us.
11 Then Abimelech said to his people, "Anyone who touches Isaac or Rebekah will be killed."
God blessed Isaac in the land of the Philistines
12 Isaac sowed the land and reaped a hundredfold. And God blessed him. 14 He had lots of flocks, herds, and slaves. All the Philistines envied him.
16 But one day Abimelech said to Isaac,
Get away from us. You're much mightier than we.
23 So Isaac left Gerar and traveled to Beersheba.
Esau married Judith and Bashemath
34-35 Esau took two Hittite women for wives, Judith and Bashemath. Isaac and Rebekah didn't approve of these marriages.